Peter Planyavsky
A Biography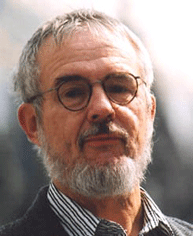 Peter Planyavsky was born in Vienna in 1947, and became a student at the University of Music and Drama in Vienna when he was 12. His primary teachers in music were Anton Heiller (organ, composition and improvisation), Hilde Seidlhofer (piano) and Hans Gillesberger (choral conducting). He graduated in 1966 with a Master's Degree in Organ, and the following year received a Diploma in Church Music. He then worked for one year in the workshop of a major Austrian organ builder, and the following year served as Abbey Organist at Schlägl, Austria. Then from 1969 through 2005 Peter Planyavsky held the position of Cathedral Organist at St. Stephan's Cathedral in Vienna. For several years during this period (1983-1990) he also served as the Director of Music at the Cathedral and was also responsible for the cathedral choir. Following the installation of the Cathedral's new Rieger organ in 1991, there were 30 organ recitals at the Cathedral each year, 18 of which were performed by Mr. Planyavsky in addition to 15 performances yearly with choir and orchestra.
Since 1980, Planyavsky has been Professor of Organ and Improvisation at the University for Music and Drama in Vienna. In 1996, he was elected Head of the Department of Church Music.
Aside from his current teaching positions, Mr. Planyavsky has a full schedule as a recitalist, workshop and master class coach, conductor, and a member of competition juries. He has toured in North America, Japan, Australia, South Africa and most European countries. He performed at the national convention of the American Guild of Organists in 1988 in Houston and a regional convention in 1989 in St. Paul, as well as being a featured artist for a national convention of the Royal Canadian College of Organists. In 1983, he was chosen as one of five internationally known organists to perform for the dedication season of the new organ at Roy Thomson Hall in Toronto. In 1990, he was one of a small number of international cathedral organists presented in concert by the Washington Cathedral to celebrate the finishing of the Cathedral. Mr. Planyavsky conducting career has included performances of the great works of sacred music including Bach's Mass in B Minor, Duruflé's Requiem and the great Haydn masses. Lately he has been emphasizing the concertos with organ and orchestra of Guilmant, Jongen, Heiller, Peeters, Rhinberger, Horatio Parker and others. As a competition judge, he has been invited to juries in Nuremburg, Haarlem, Chartres, St. Albans, Manchester and various other major cities in Europe.
Awards presented to Mr. Planyavsky include the Municipal Music Award of the City of Vienna (1976) and the SANDOZ Fine Arts Award in 1976. He has also been a winner of several international competitions in organ improvisation, including Graz, Austria and Nuremburg, Germany. He was awarded the Staatlicher Förderungspries für Musik 1991 (the Federal Award for Music of the Republic of Austria 1991).
Peter Planyavsky has recorded extensively, and is well-known as a composer of music for organ as well as various other instruments, and vocal literature.
Current as of March 1, 2005.